Hills Hats: Enter The Hatmosphere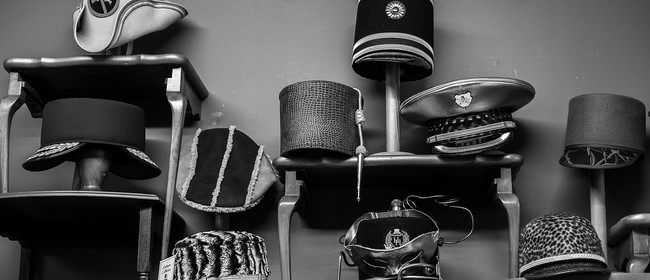 MON 28 DEC 10:00 A.M. - 4:00 P.M.
Lemon squeezers, cheesecutters, pancakes and trilbies – discover a world of wonderful hats and hat-makers in Enter the Hatmosphere, which celebrates 145years of local company Hills Hats.

Powered by the factory family in Petone, Hills Hats is fondly referred to as 'The Hatmosphere', where the humble hat has been reinvented and recreated, alongside more classic styles. Sustainability, innovation and creativity are integral to the company; the designs often incorporate recycled and organic materials, a combination of cuts, textures and patterns, and a distinctive flair for the magnificent.

Hills Hats is firmly part of the fabric of Petone, and the Smuts-Kennedy family has been manufacturing here for three generations. Many of the Hills Hats team have been with the company for more than ten years, with recent retirees clocking up 40 and 50 years' service.

Simon Smuts-Kennedy, also known for his alter-ego 'The Hatman", is keen to share his love of hats with the local community, and show the creativity and dedication of the Hills Hats team.

His team are the people who make the magic happen. They are a diverse bunch, with a huge range of experience and interests, all of which have led them to Hills Hats. There is a deep enjoyment for their work and pride in their craft, as well as a fondness for one another. This exhibition celebrates the factory family and their work over the past 145 years.
Location
Petone Settlers Museum, Lower Hutt, Wellington Region