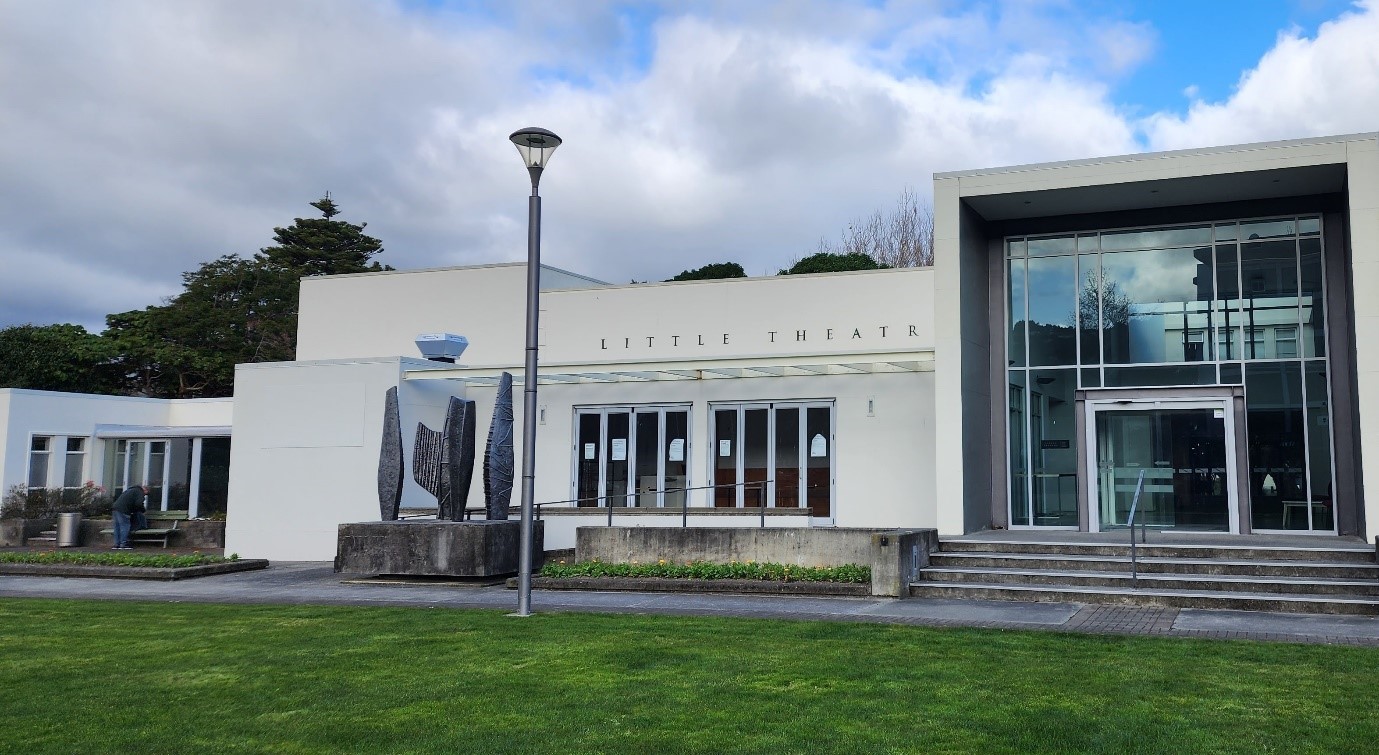 The Little Theatre Cafe, located at 2 Queens Drive, is currently available for lease.
The cafe space is administered by Hutt City Council and is in a prime central area, connected to the Little Theatre and Lower Hutt War Memorial Library, and situated in the Riddiford Garden and wider Civic Precinct in the heart of Te Awa Kairangi ki Tai / Lower Hutt.
The leased area is 389m2 and includes a distinct cafe space, kitchen and storage area. There is also a shared foyer space for additional seating during business hours.
The cafe space is ready for a tenant fit out and lease terms will be negotiated with prospective tenants.
Our goals for the space are:
To find a hospitality partner passionate about creating a warm, welcoming and accessible cafe to serve the local community
To ensure a high level of service and to provide a menu that balances high-quality food and drinks with affordability
To leverage the attraction of the cafe to raise the visibility of the services and amenities provided by council in the Civic Precinct
Contact Us
For more information, to arrange a site visit or submit an Expression of Interest, please email Erika McClintock, Business Development and Operations Manager, Hutt City Council - Erika.mcclintock@huttcity.govt.nz