Published: 13 December 2022
Hutt City Council is inviting rangatahi to share your local stories to bring the community cart to life and inspire us to think about the future we want for our neighbourhoods; 'Ka mua, ka muri' - walking backwards into the future.
What are your favourite stories of your neighbourhood? What do you love about it? How do you want it to look and feel in the future?
Share this in a drawing, recording, video, sculpture, writing - any way you choose.
All entries will go into a shop window exhibition in March 2023 that will share your stories and aspirations for Te Awa Kairangi. Six stories will be selected, and the creators will be given the opportunity to work with an artist to paint them on the cart.
What is the cart?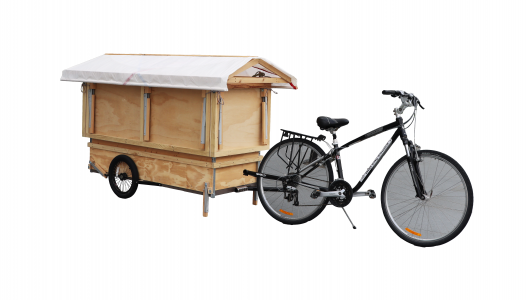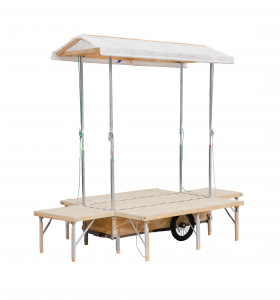 In coming years, the cart will travel across the city from Wainuiomata to Belmont and Stokes Valley. It will exhibit these stories and aspirations from rangatahi at events to spark conversations and seek further ideas and inspiration from our communities. This will ensure their voices are at the forefront when council and community are planning how Te Awa Kairangi will meet the challenges we face, such as housing and climate change.
How to enter the competition
Who: The competition is open to all Hutt City rangatahi up to 25 years old
What: Enter with a drawing, recording, video, sculpture, writing or something else that shares your story.
When: Entries are open from 1 December 2022 until 31 January 2023. Selected stories will be contacted by 17 February.
How: Drop your completed entry off at a community hub or use our online form.
You can also join a workshop at the following places and times to create your entry:
War Memorial Library, Tuesday 10 January 3:30-5pm
Kōraunui Hub, Thursday 12 January 3 – 4:30pm
Moera Library, Wednesday 18 January 12-2pm
Naenae Library, Thursday 19 and 26 January 3-5pm
Eastbourne Library, Thursday 26 January 10:30-12pm
If you have any questions or comments, please email community.cart@huttcity.govt.nz