Find out about Mayor Campbell Barry and how you can book him for your next event.
---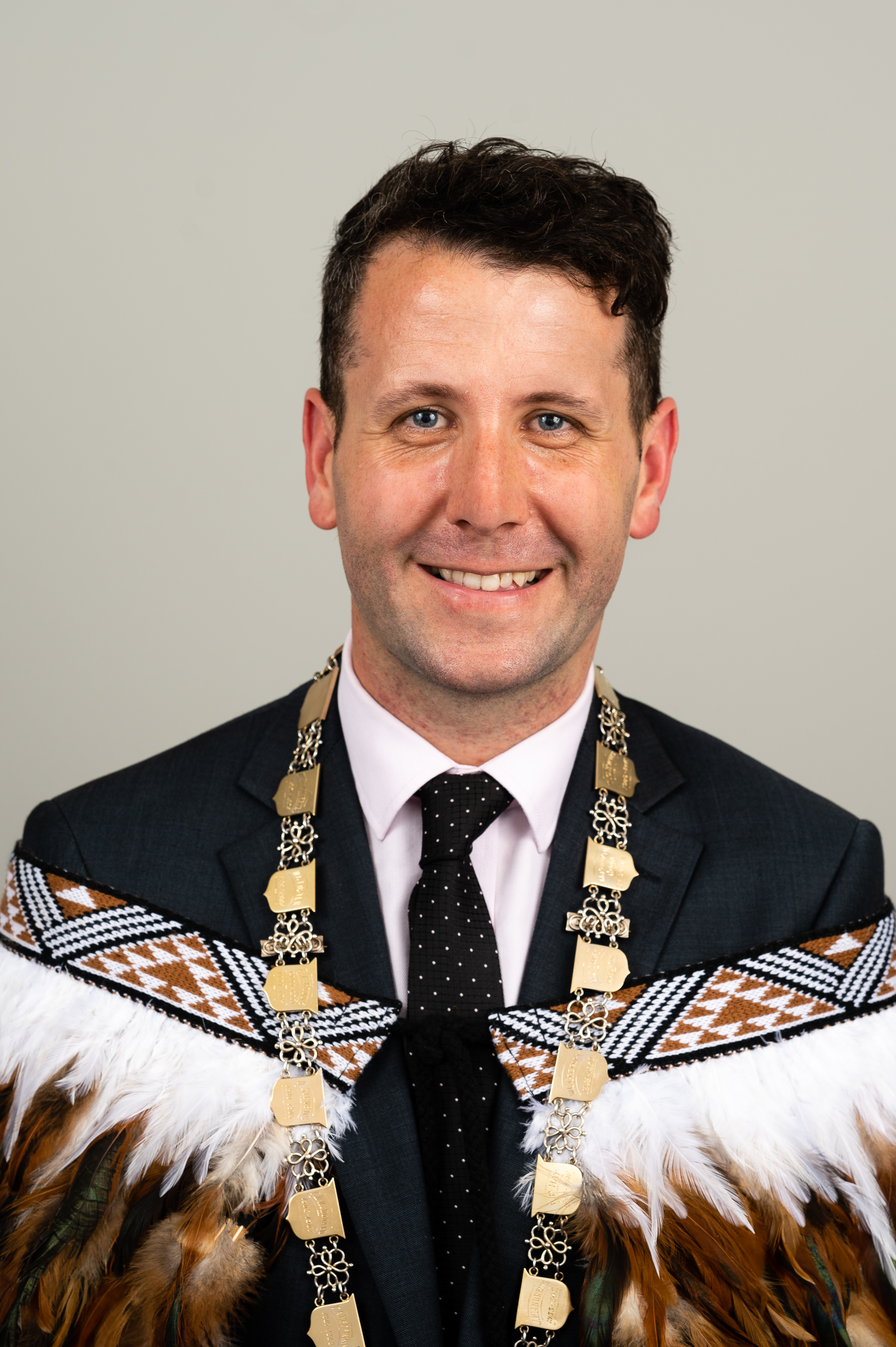 Campbell Barry is in his second term as the Mayor of Lower Hutt. He was first elected to the role in 2019, making history as New Zealand's youngest ever elected Mayor of a city. Prior to this, he served two terms as a City Councillor, and worked in various other private and public sector roles.
He was born and raised in Wainuiomata where he attended his local primary, intermediate and high school. He lives there with his wife Laura, and is actively involved in his local community – it wouldn't be unusual to see him out refereeing club rugby or playing cricket on a Saturday.
Mayor Barry is leading the Hutt City Council at a time of significant opportunity and challenge. His priorities include fronting up to the impacts of our changing climate, investing in the core infrastructure our city and region needs, and unlocking the potential of transformational projects like RiverLink.
Hutt City Council is one of the most diverse and progressive in the country. Mayor Barry is proud to lead the city with his values of fairness, social justice and equity – making decisions to ensure all our people can thrive.
Book Campbell Barry for your next event
If you'd like Mayor Campbell Barry to attend your next event, fill out this form. A member of his team will be in touch as soon as possible.
Memberships
Hutt City Council (Chair)
Infrastructure and Regulatory Committee
Climate Change and Sustainability Committee
Communities, Culture and Partnerships Committee
Policy, Finance and Strategy Committee
Long Term Plan/ Annual Plan Subcommittee (Chair)
Long Term Plan/ Annual Plan Working Group
Audit and Risk Subcommittee (Deputy Chair)
Chief Executive's Performance Review Subcommittee (Deputy Chair)
District Plan Review Committee
Wellington Water Committee (Chair)
Wellington Region Civil Defence Emergency Management Group Joint Committee
Emergency Committee (Chair)
Property Working Group for Advancing Strategic Projects (Chair)
Wellington Regional Leadership Committee
Local Government New Zealand Metropolitan Group
National Council Member of Local Government New Zealand - Zone 4 Rep
Declared interests
Hutt Mana Charitable Trust (trustee)
Wellington Rugby Referees Association (member)
Eastbourne Cricket Club
Hutt Valley Badminton
E Tu Union (member)
Rotary Club of Petone (member)
Home residence in Wainuiomata (joint owner)
Patron organisations
Capital Area Chartered Club Darts Association
Hutt Valley Darts Association
Hutt Valley Hearing Trust
Manaaki Ability Trust
Parent Help
Petone Rowing Club
Petone Rugby League Football Club
Stop Out Sports Club
Table Tennis Wellington
The Hutt Valley Kennel Club
Waimarie Hutt Valley Croquet Club Inc
Wellington Croquet Association
Wainuiomata Golf Club
Wainuiomata Pioneer Preservation Church
Spouse/partner declared interests
Reid's Family Law (employee)
Rotary Club of Petone (member)
Home residence in Wainuiomata (joint owner)
---