Taitā Community Connections
We're building new ways for local residents to get around Taitā, as part of Lower Hutt's ongoing transformation to be a better place to live, raise families and do business.
Public Consultation
Public consultation on the Taitā Community Connections has now closed. We are now considering the feedback and we'll publish a summary of the outcome and final design here on our website.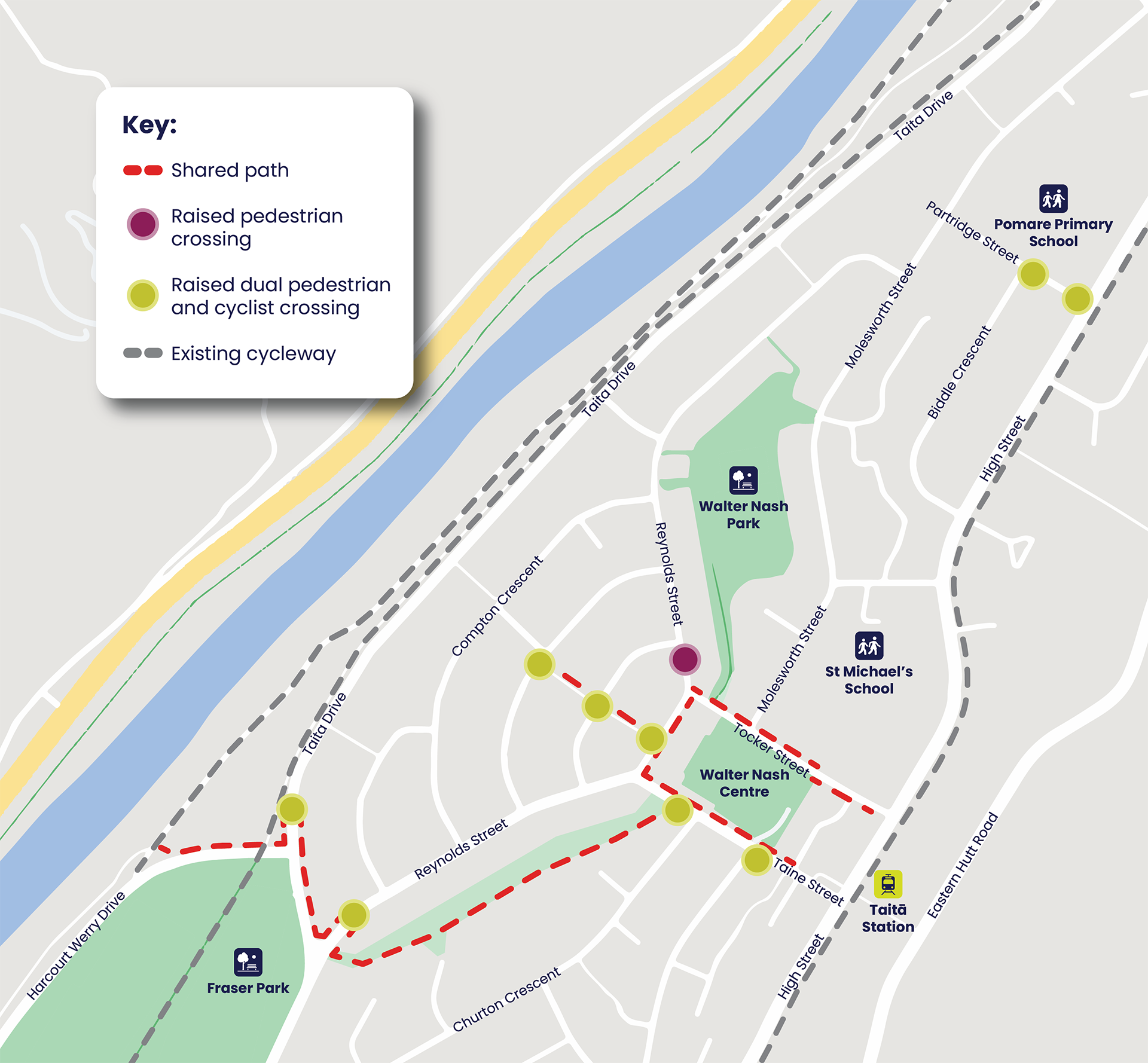 Public consultation has now closed
Construction to begin early 2024
Full completion by 30 June 2024
Project cost: Approx $3 million, with 90% funding provided by Waka Kotahi's Transport Choices programme.
Click below to see a 3D flyover of the proposed Taitā Community Connections project. Please note: both the design shown above and the 3D flyover below are early concepts only and subject to route and detail changes following consultation.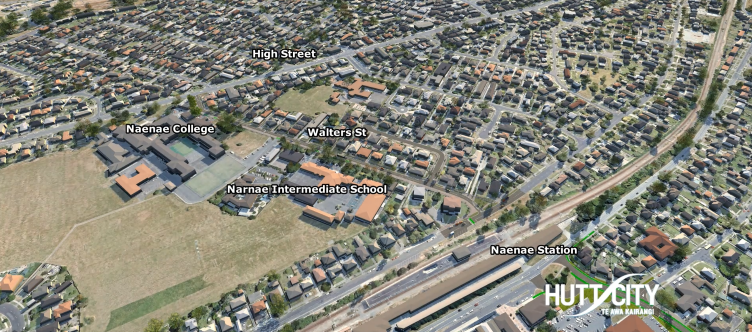 Why we're doing this
By building a safer, more accessible and better-connected transport network, Hutt City Council is creating a better place to live for everyone, where business can thrive and families can grow.
The work is being supported by Waka Kotahi's Transport Choices programme which is about making small, visible changes to our streets and the way people use them, helping people embrace cycling, walking or public transport as a means of travel.
Waka Kotahi will provide up to 90 per cent of funding – around $5 million shared across both the Taitā Community Connections and Avalon Community Connections projects. The provisional funding is subject to approval of the final detailed design, which is due at the end of September.
The Council also received an additional $220,000 to provide undercover bike sheds and racks to the schools and to support the bikes in schools programme .
What we're doing
The walking and cycling route through Taitā will connect residents with the heart of their community, recreational and community facilities, their local shops and businesses, schools and the arterial travel corridors alongside the rail and river trails.
The Taitā shared path will connect the railway station and shopping village with Walter Nash Park, where existing bike safety programmes are located.
The recently constructed Beltway Cycleway that links from the northern tip of Lower Hutt all the way through to Waterloo Station on the periphery of the CBD.
Taitā Station, linking north to Upper Hutt and Wairarapa and south to the Capital
Taitā's shopping village to help revitalise local retailers and businesses
Walter Nash Centre and Taita Library
Netball Hutt Valley courts and the nearby Walter Nash Park
Local schools and kindergartens, such as St Michael's school, Taitā Central School and Pomare School
Remutaka Cycle Trail (Hutt River Trail), providing a north / south corridor that's perfect for people of all ages to build confidence on two wheels.
There is also improvements and new pedestrian crossings proposed along Partridge Street for Pomare School.
Click below to see the interactive GIS map of the proposed Taitā Community Connections project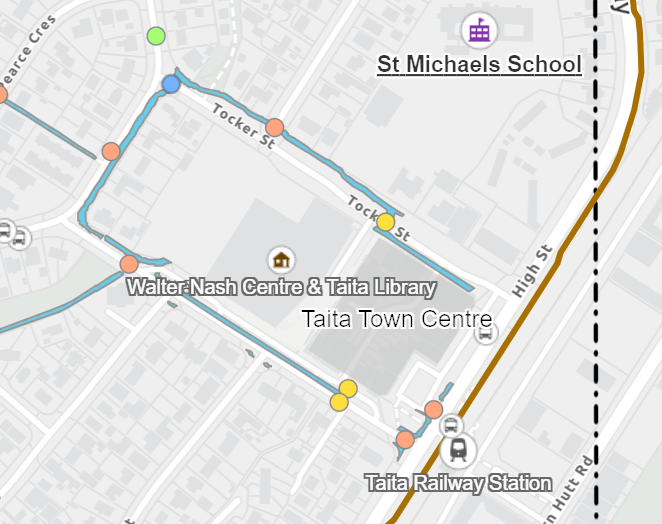 Why Taitā?
Taitā is a fast-growing neighbourhood that includes key recreational and community facilities for the wider region, including Walter Nash Centre and Walter Nash Park.
A mix of private and Kainga Ora higher-density developments being built in Taita have fewer carparks, encouraging more families and people to take up active and public travel options and live car-free lives.
How much is this costing?
The Taitā Community Connections project is budgeted for design and construction at approx $3m. Waka Kotahi's Transport Choices Programme is co-funding up to 90% of the total costs of this project.
Want to know more?
Stay tuned for more information, such as information events and resources to help see for yourself the benefits and opportunities of better transport connections.
You can also email the project team: taita.connection@huttcity.govt.nz