Did you know, fun is good for you? Research shows given the choice people are 78% more likely to take a "fun route" that includes obstacles than a plain footpath. Increasing opportunities for fun increases how much we walk.
And that backs up what we have heard from you too. Families in Wainuiomata have been asking for more colour, more art, and more places to play as the walk through the suburb.
As part of the Maru | Streets for People project we have been exploring different ways to play to encourage movement by feet and small wheels through Wainuiomata's laneways.
Candy Lane
Candy Lane is an interactive sculpture found down the laneway between Totara Street and Karamu Crescent. The colored blocks fold in and out of view, making a vibrant ever-changing pattern delighting all ages and turning the laneway into an enjoyable space to move through.
This sculpture was made using offcuts of recycled plastic boards from the manufacture of park benches.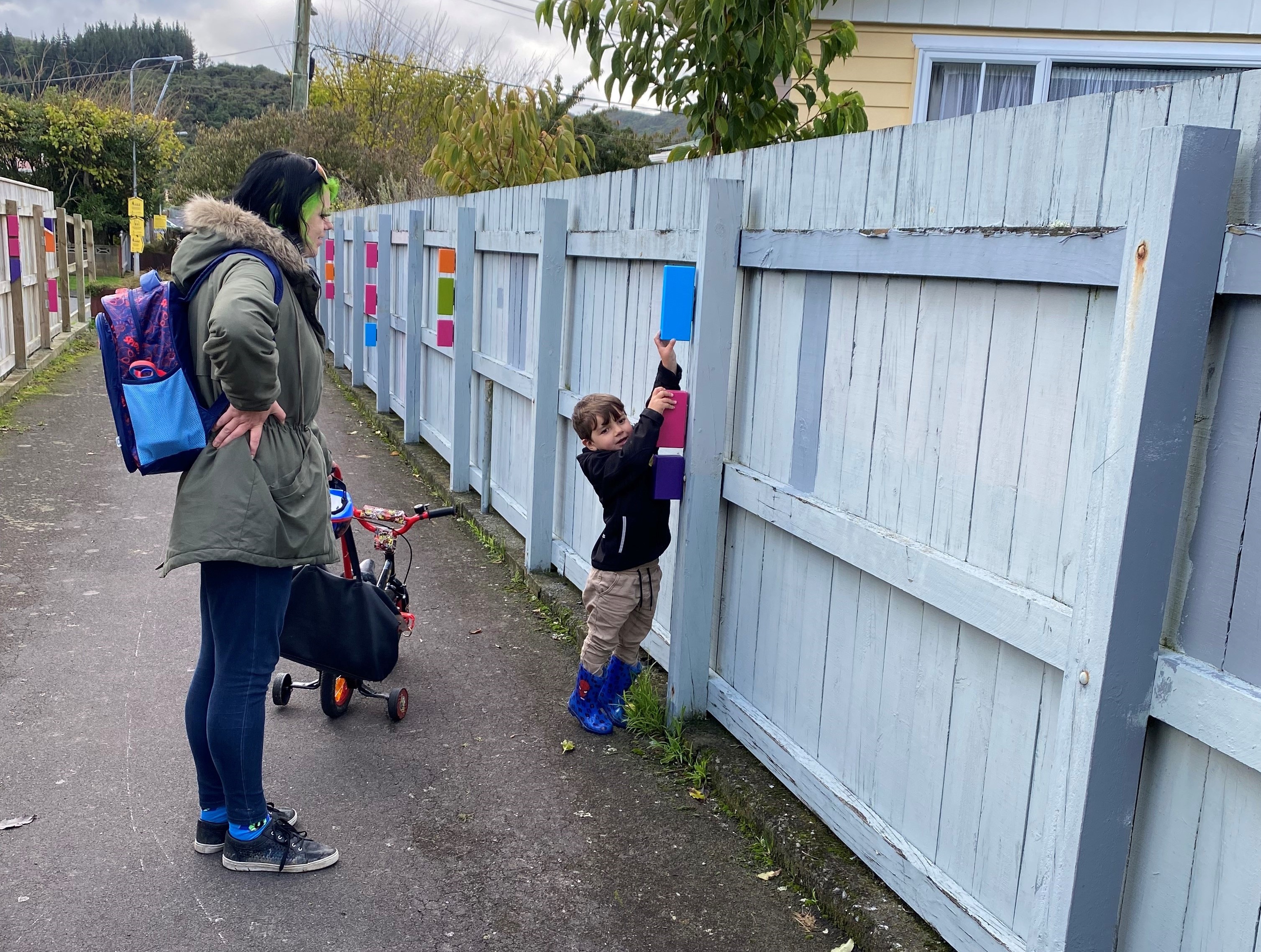 Raupō
The raupō found along the laneway from Hinau Grove to Wainuiomata Road reimagine the mōmona that cover Wainuiomata and have been created for children to weave through while walking and scootering. The raupō also increase nighttime visibility for cyclists using the laneway.
Mōmona is one of the Māori kupu used for wetlands and means fat, plentiful and thriving. In the context of this installation the raupō are used as an abstract representation of how Wainuiomata provided a rich resource and kai pataka for Māori of the past and is referenced in the name for the area Te Whata kai o Maui (the elevated store house of Maui), an untapped, fertile country, with an abundance of rich resources.
In the past the mōmana of Wainuiomata were used by Mana Whenua during times of conflict. Wahine and tamariki would traverse Pukeatua to find refuge from threats, as the mōmona were often hard to navigate, these spaces were considered a place of safety.
The bollards representing the raupō have been reused from equipment removed during the Waterloo Train Station upgrade and vinyl offcuts from signwriting companies in Te Awa Kairangi ki Tai / Lower Hutt.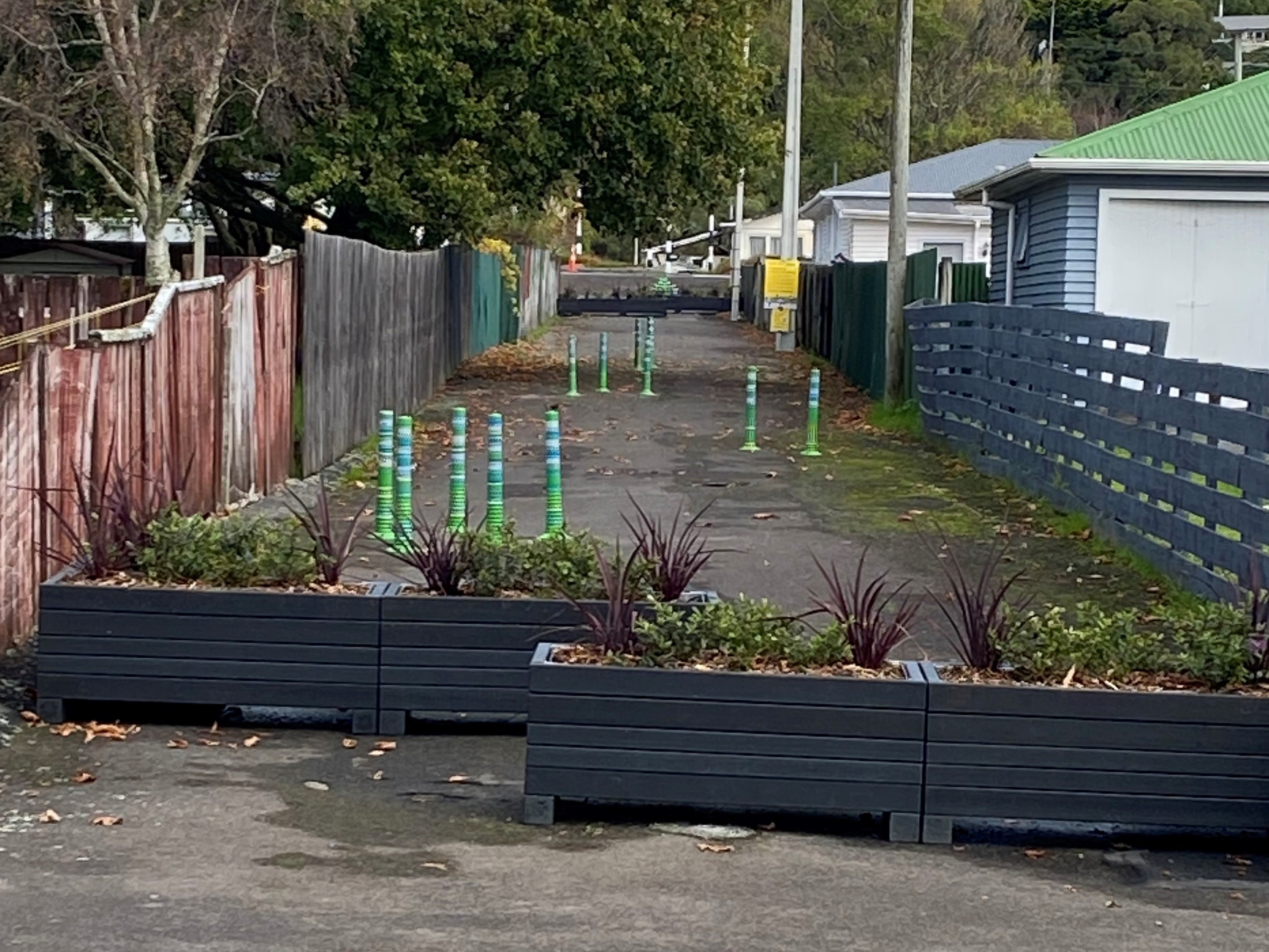 The Footpath is Lava
Lots of interesting features to walk and jump along were added to the laneway between Hinau Grove and Hugh Sinclair Park during the Maru | Streets for People trial.
Yellow stepping stones added a challenge for scooters and bicycles to maneuver around as well as making an excellent course for any 'Floor is Lava' aficionados. Tiny treasures were also hidden throughout the laneway to be spied by inquisitive eyes.
The yellow stepping stones and ramps were reclaimed from speed bumps removed from streets in Te Awa Kairangi ki Tai / Lower Hutt. Tiny treasures sourced from local op shops.