Find out about Council's residential rubbish and recycling collection.
---
What bins are available?
Every residential property in Lower Hutt has been provided with a red rubbish bin, a yellow recycling bin and blue glass crate. Households can also opt into receiving a green garden waste bin here
Find out more about our bins, and what goes into them, on our website Too Good to Waste
or download our bin booklet here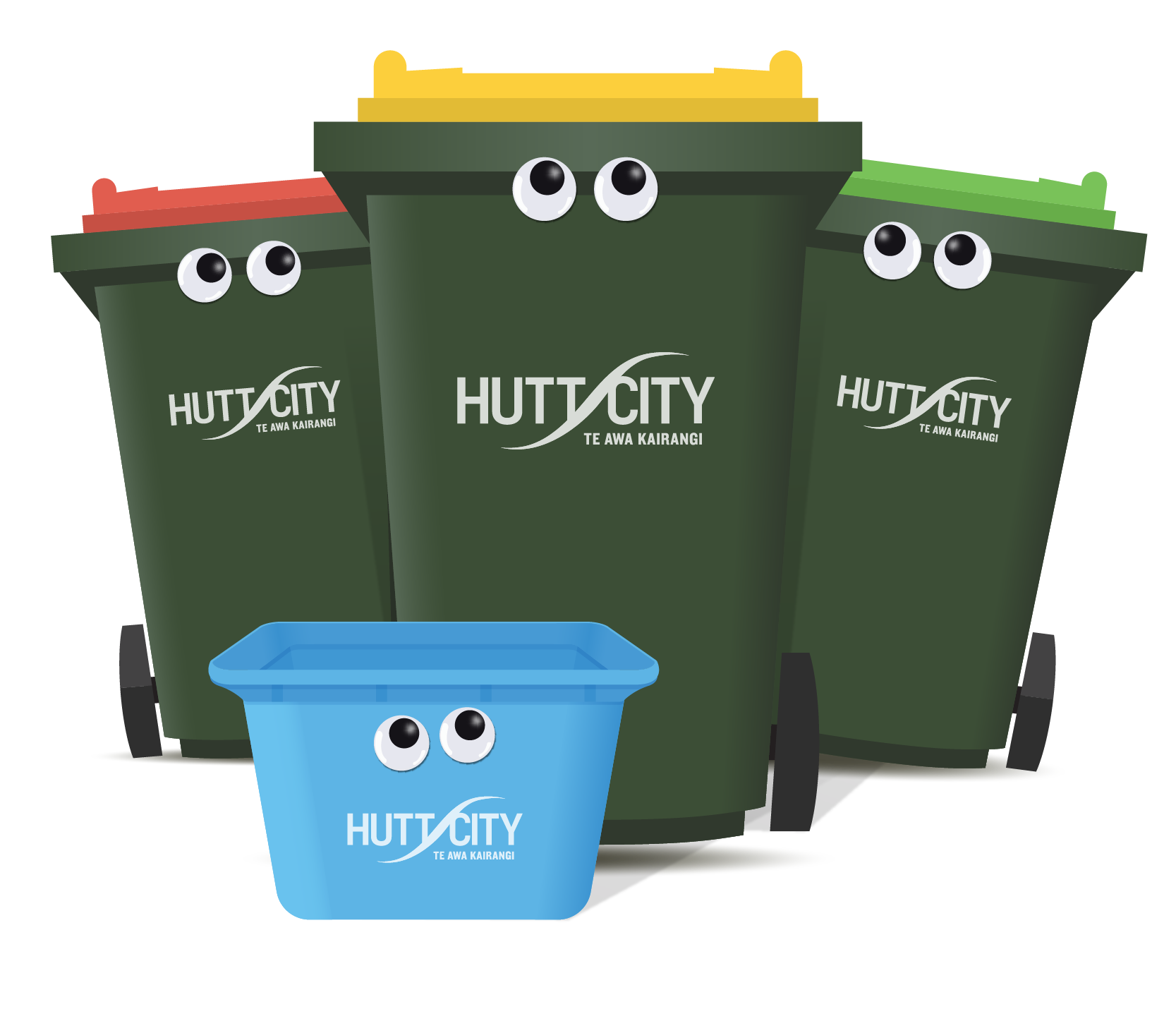 What's the cost of this service?
Lower Hutt's kerbside service is funded through targeted rates on each residential property. For rubbish, the cost will depend on which size of bin you have at your property.
| Service | Charge per year |
| --- | --- |
| Rubbish – 80l bin | $105 |
| Rubbish – 120l bin | $144 |
| Rubbish – 240l bin | $288 |
| Recycling (120l or 240l bin) | $105 |
| Garden waste (optional 240l bin) | $95 |
Please note, from 1 July – 31 March each year there is a service fee for any bin changes, bins for new builds, or ordering a green waste bin. For the relevant service fees please check our bin enquiry form
Collection days
To find the collection day for your address go to toogoodtowaste.nz
All waste is collected on the same day. Rubbish is collected weekly, recycling and glass is collected fortnightly, on alternating weeks, garden waste is collected every four weeks.
Make sure your bins are kerbside by 6am on collection day.
Do you have a problem with your bins?
Complete the online bin enquiry form if you want to report a problem, such as a missed collection.
Your bin may not have been emptied if:
it wasn't kerbside by 6am
it was overfilled, or
it had unacceptable items in it